About Ethos Books
Ethos Books is a local independent publisher of literary fiction, non-fiction, and poetry based in Singapore.

Giving voice to emerging and exciting writers from diverse backgrounds, we help foster an environment in which literature and the arts not only survive, but thrive. In short, we nurture the growing literary community in Singapore and throughout the region.

That's why our authors and their ideas come first. By taking a collaborative approach to publishing, we bring each author's voice and vision to fruition. We are always open to new ideas: different ways of working and fresh ways of delivering the unparalleled satisfaction only a good book can bring.

Established in Singapore in 1997, Ethos Books, an imprint of Pagesetters Services Pte Ltd, aims to create books that capture the spirit of a people and reflect the ethos of our changing times.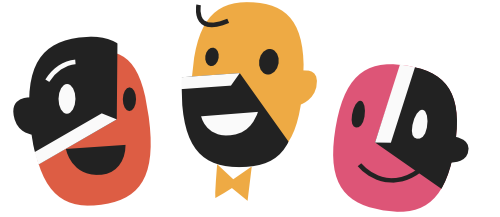 Team
MR FONG
For the last 23 years, Fong Hoe Fang has led Pagesetters Services in advertising and communication design work. In 1997 he started the Ethos Books imprint for Pagesetters to give voice to emerging writers and to help foster a lively literary environment. Today, Fong continues his quest to help writers tell compelling social stories.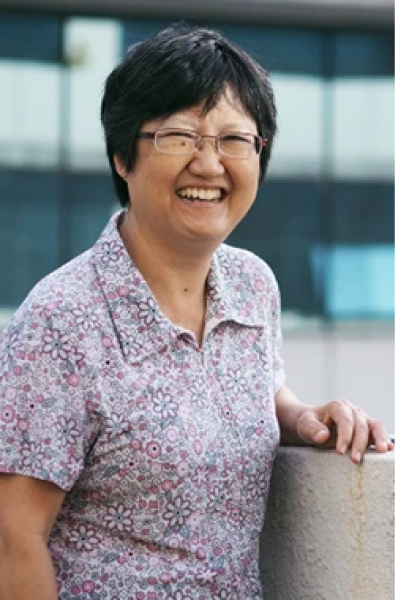 WAI HAN
Wai Han, a Social Work graduate, helps to edit and produce books with the team. (An irony indeed, considering that she dreaded writing compositions during school days!) She enjoys composing Chinese blessing poems for friends with their names, volunteering through singing Cantonese gospel opera to the elderly, and working on issues of social conscience.
KAH GAY
Working with a young and dynamic crew, KG focuses on making books and supporting an environment for literature, the arts and culture in Singapore and Southeast Asia. The team is part of a growing ecology of independent agents producing and circulating fiction, non-fiction and poetry that speak to our times, including critical concerns such as climate action.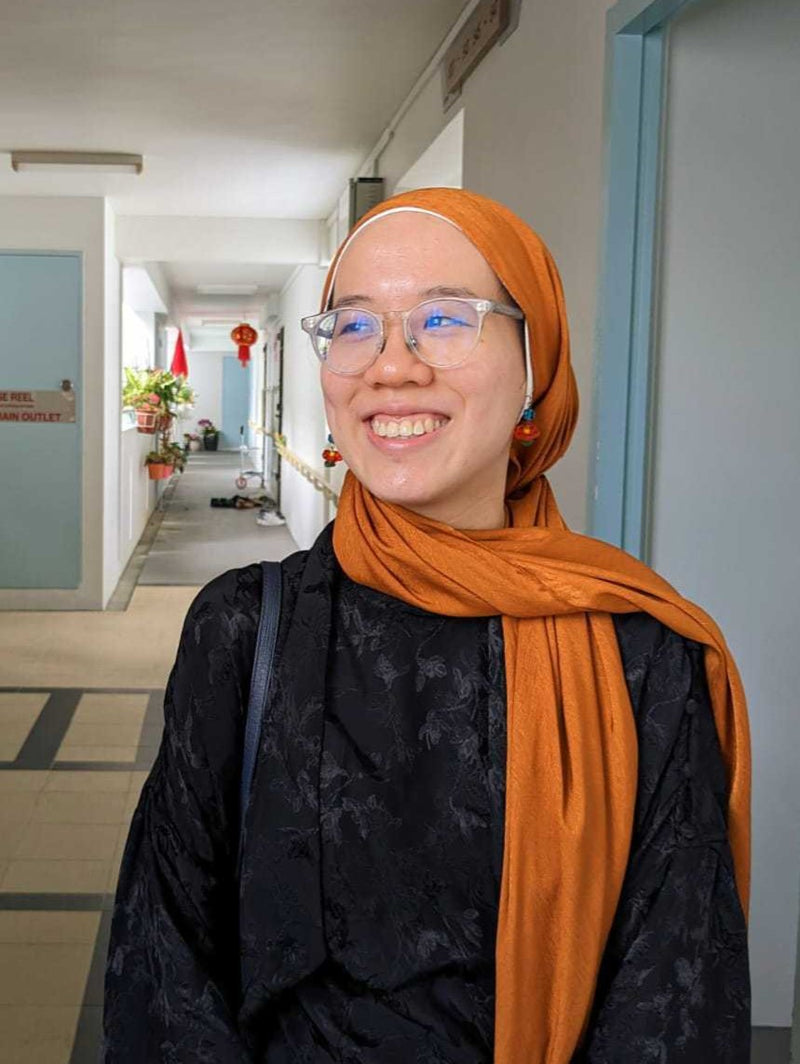 Jennifer
Jennifer oversees sales and book production at Ethos Books. She is passionate about accessibility, representation and climate justice, and how these causes can converse and grow with each other through intersectional feminist practice. In her spare time, she learns from and with the Singapore d/Deaf community as a community interpreter, volunteers with community group backtogroundzero, and attempts to get through her library of unfinished video games.
Arin
Arin is the Senior Editor at Ethos Books. She is often in awe of the entanglements of human and nonhuman life and lives for genuine, interspecies connections. Most times she is sipping coffee or cuddling with her cat.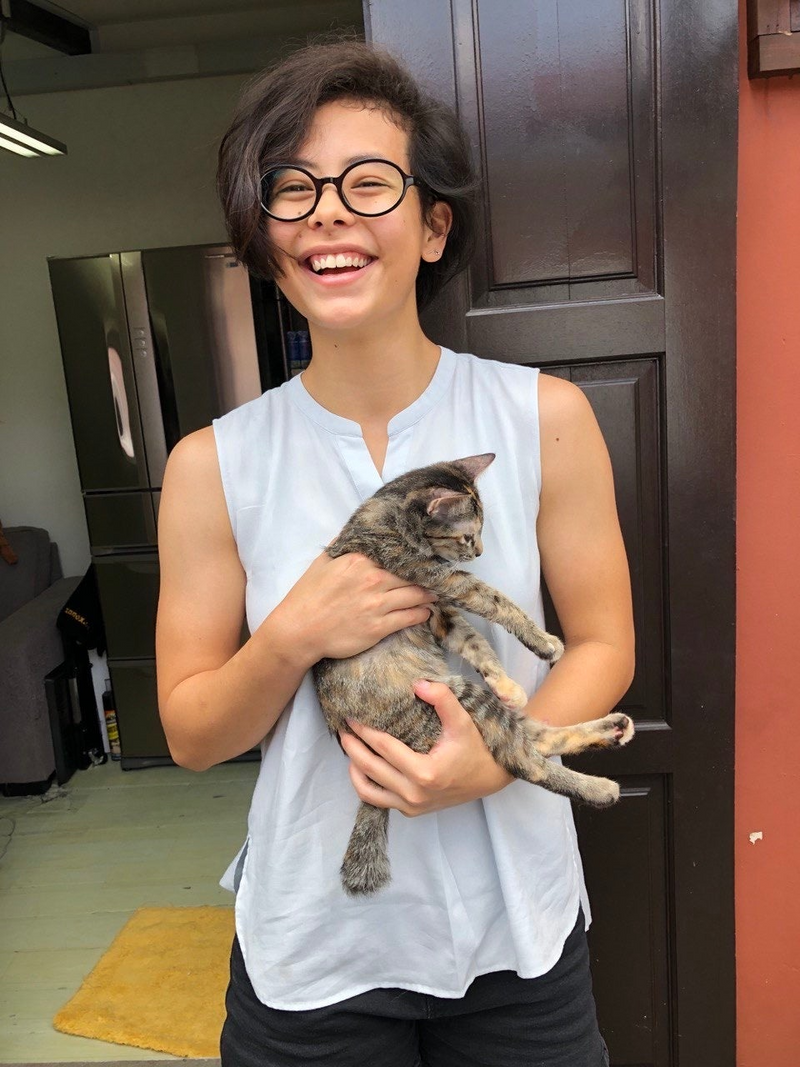 Ariane
Ariane is our Marketing and Sales Executive. Theatre is her first love, but she believes in literature as the foundation to cultivating a vibrant and empowering arts scene. When not reading or watching a show, she's a caffeine-fueled monkey. You're likely to find her dashing about, doing anything other than sitting still.
Wei Lin
Wei Lin manages marketing and publicity at Ethos Books. A firm believer in the power of moments, she strives to build meaningful connections through storytelling and is passionate about the underrepresented. She also experiments with jazz for her spoilt fat cats.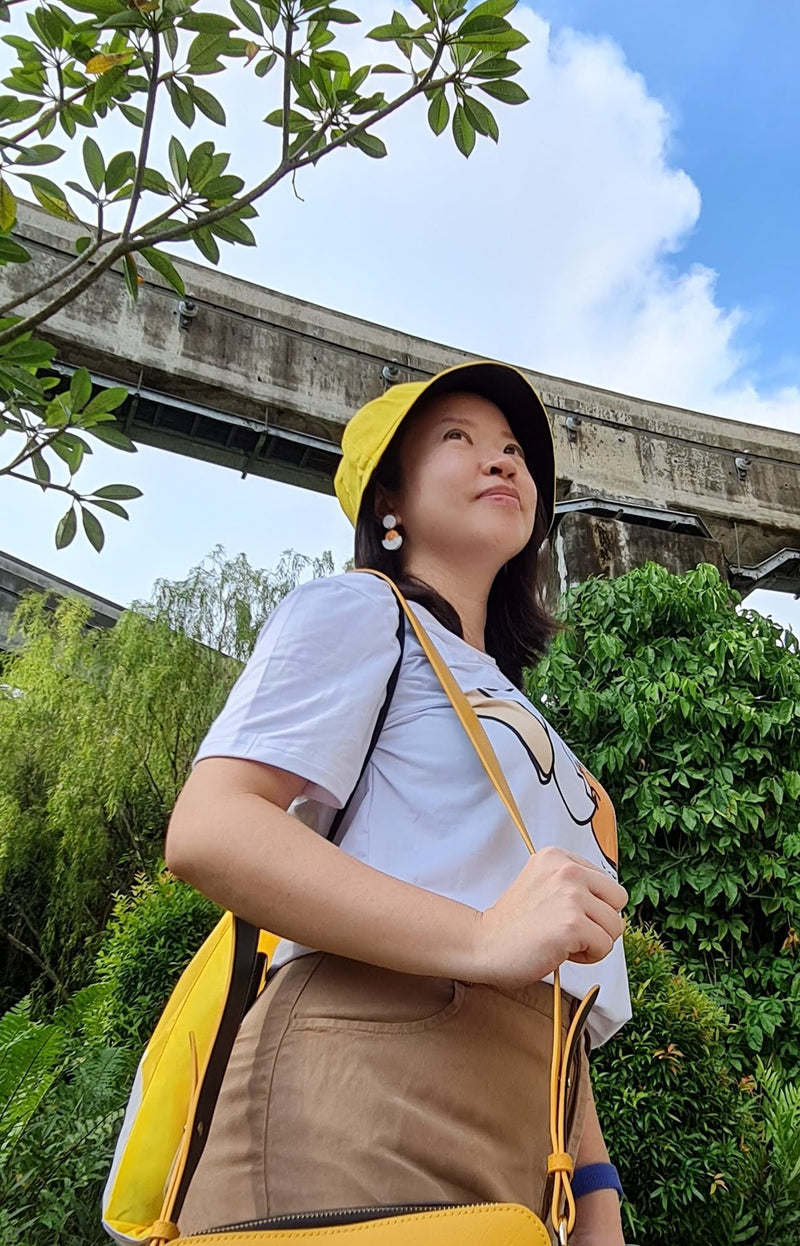 Cassandra
Cassandra is applying her obsession with words – regarding their beauty, arrangements and potential as a frame for human experience – as an editor at Ethos Books. When the language forms a cool story, sounds cool or both, she's thrilled to revel in and refine it. Otherwise, she'll be taking long walks in nature, or around urban areas to update her internal "foodie map".
Benjamin
Benjamin works on commissioned projects and finds quiet contentment in assembling books from their individual components—much like the wondrous satisfaction one feels when biting into a well-constructed burger. He also doubles up as the caretaker for a certain red-eared slider, who realised in him a love for animals he never knew was always there.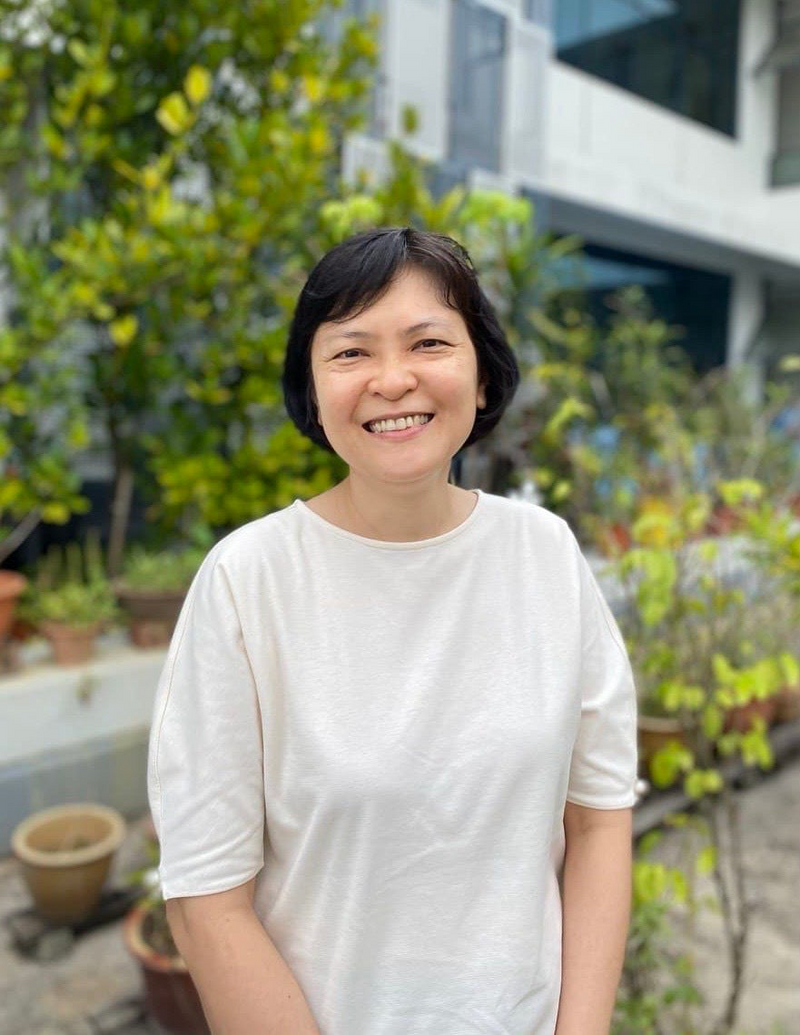 Bee Yan
Bee Yan is our Finance & Administration Manager. Her main portfolio is to handle all accounting and financial functions of the company. She also doubles up as HR and payroll Master. She is our go-to for yummy vegetarian places and enjoys nurturing and building rapport with the next generation.
Glen
Glen is an Accounting & Finance graduate that joined Ethos to learn more about the publishing business. His duties include drafting up sales invoices, as well as monitoring the online sales channel of Ethos. He likes learning catchy songs on UltimateGuitar.com, as well as staring out into the white abyss of rain whenever there's a thunderstorm.
Nicholas
Nicholas focuses on commercial publications and business development. A multimedia swiss knife, he has a background in journalism, documentary videography and e-commerce websites. He is also our resident druggist, serving up tea and pour-over coffee. In his free time, he enjoys good food, films and jazz music.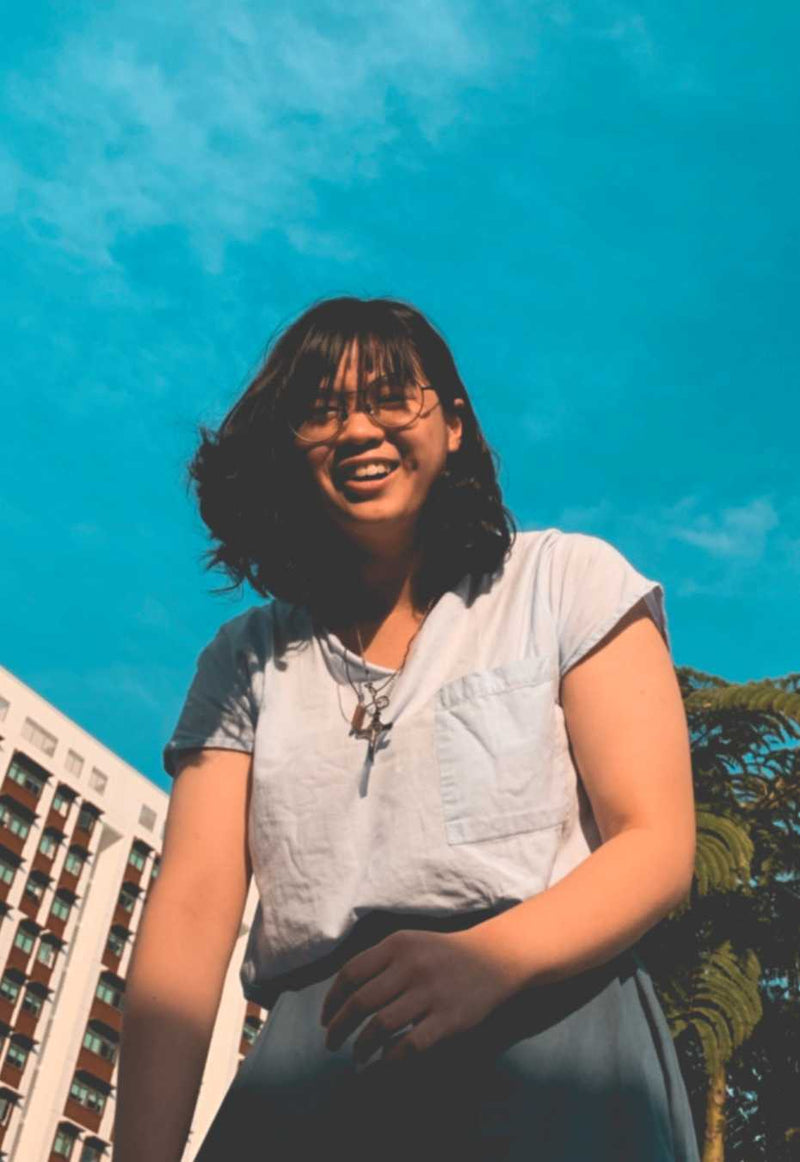 Audrey
Audrey is the current Marketing & Design intern at Ethos Books. Her thoughts often include ruminations on the modern Southeast Asian lived experience and ways to authentically express its sentiments. Other things often found floating in her head: her bookmarked horror fanfictions, witty comics, and freecell Solitaire.
Aisha
Aisha is the current editorial intern at Ethos Books. Taking a hiatus from her academic endeavours, she has found herself back in Singapore after a four-year long voyage in the land of the rising sun. She can often be found studying her surroundings in hopes of finding artistic inspiration and plotting out her next piece of writing that will probably never see the light of day.
Sylvia
Sylvia is the current Marketing & Design intern at Ethos Books. She enjoys visiting cafés, doing thought experiments, and taking photos. One day she hopes to achieve a state of total inner peace through practicing gratitude.
Join Us / Internships in Publishing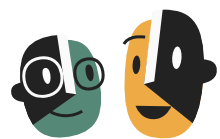 Internship applications now open. We're looking for an Editorial Assistant who can join us from Oct 2023 - Jan 2024. Applications open until 17 September!

About Ethos Internships

If you are considering a career in publishing, you will be able to gain valuable insights into the industry and make a more informed career choice. To get the most out of the internship, we require applicants to be able to commit to a full-time internship for a minimum of 3 months. If you are not available for this stated period, follow us on social media to be updated on when the next round of internship applications will be open.

This is a full-time internship with a monthly allowance provided. (updated 25 August 2022)

Ethos Books is committed to providing a safe learning experience and avenue into publishing for those who identify as part of a historically underrepresented group in the industry. We welcome and encourage applicants of all races, ethnicities, gender and sexual identities. Please note that applicants need to be based in Singapore.
MARKETING & DESIGN ASSISTANT
Main role: Promote our brand, books, and authors to readers through both digital and direct engagements.
Conceptualise and execute marketing campaigns for new/existing books and events with the team

Management of our social media channels and content calendar
Design collaterals and promotional materials for books and events
Writing and editing our weekly letter series, Attunement
Conceptualising and pitching to media and collaborators for features and event ideas
Conducting book sales at events
Fulfilling webstore orders
Applicants should preferably have an eye for design, copywriting, and cultural events happening on the ground, with some experience using design software such as Adobe InDesign, Illustrator, Photoshop, and Premiere Pro.
EDITORIAL ASSISTANT
Main role: Bring utmost care and skill to the manuscripts that pass through the House's hands.
Evaluation of submitted manuscripts and understand their place in our catalogue and the world


Involvement in preprint processes which include liaison with authors, copyediting, design, layout, proofreading of forthcoming titles

Conceptualise and assist the planning & production of content for our social media channels

Conducting book sales at events

Applicants should preferably have a sensitivity to language, be fastidious, and bear an open, questioning mind. Experience with publishing and design software such as Adobe InDesign and Photoshop will be a bonus we appreciate.
SOUNDS GREAT! HOW DO I APPLY?
Please email your application to Jennifer (she/her) at <internships(at)ethosbooks(dot)com(dot)sg>. In your email, please:

1) State in the subject header: Internship Application for Editorial intern
2) State your available start and end dates
3) State your citizenship, so that we can prepare the necessary paperwork to bring you onto our team (Please note that applicants need to be based in Singapore)
4) Attach your resume, cover letter, and contact details. Please name your file clearly (e.g. John Tan_resume).